Bluebonnet Super Earth® Formula (Iron Free) 90 Caplets
NourishingFoods Price:$27.16
Retail Price: $33.95
SAVE: 20%
Bluebonnet's Super Earth® Multinutrient Iron-Free Formula Caplets is a whole-food based multivitamin & multimineral dietary supplement that is 100% gluten-free, enriched with super whole food concentrates, as well as providing a perfect blend of plant source nutrients, plant oils, herbs, vitamins, minerals, antioxidants, enzymes and a phytonutrient sprout blend.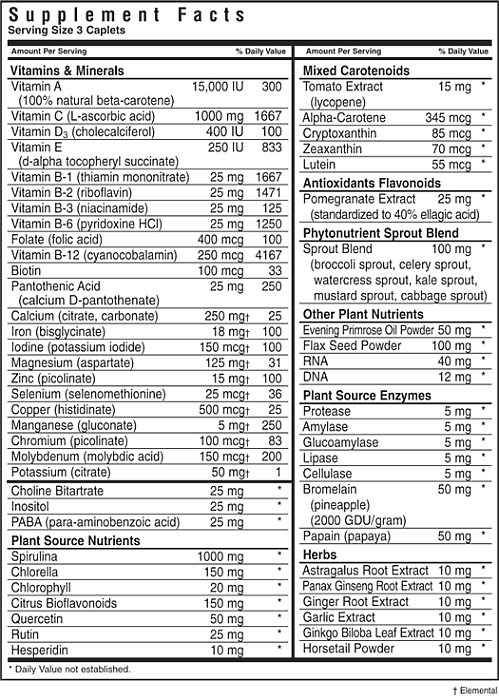 Directions: As a dietary supplement, take 3 caplets twice daily. Preferably with meals.

Free Of: milk, egg, fish, tree nuts, peanuts, wheat, soybeans, yeast, gluten, barley, rice and sugar.